Hi, my name is Chantal, nice to meet you!
I'm what people would call a "Jill Of All Trades" when it comes to growing an online business, SEO services, social media and more.
I work with motivated entrepreneurs, small business owners, aspiring freelancers just like you who are ready to take the leap and turn their dream into a reality.
Do you have a business, brand or an idea that you are passionate about but you don't have the knowledge, skills or time to create the content and strategy you need? Or perhaps you want to quit the mundane 9-5 and start an online career of your own.
That's what I'm here for!
Whether you're looking to launch a new business, start a successful SEO writing career, grow your brand organically, I will help you make that happen.
---
Professional Bio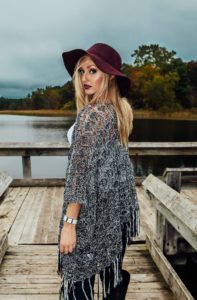 Chantal McCulligh is an award-nominated, published and top-rated content marketer who has perfected the talent of growing companies through SEO content services and social media. She was a blogger before "blogging" was even a thing and she was one of the Top Canadian Youtubers before Youtubing was even a known career option. 
Chantal likes to jump on the trends early on so she can grow with the industry as it expands, and that's the quality and experience she offers to her clients today through her online programs for aspiring bloggers and entrepreneurs. Chantal is also an active member of the International Association of Professional Writers & Editors and the founder of the popular mental health platform, Anxiety Gone.
When Chantal isn't helping other aspiring entrepreneurs grow their brand beyond their wildest dreams, she likes to spend her free time soaking up nature, traveling to "anywhere with the ocean", attending spiritual and growth classes and seminars or spending time with her favourite little human in the world, her newborn son. 
__
But here's the thing, I'm really no different than you. I'm just a woman who had a dream to work for myself doing something I'm passionate about, and I took the leap and that's exactly what I'm here to teach you how to do as well.